The Leaders of Design & Innovation
Meet the companies that we call partners. They form the foundation of our product specifications thanks in part to their best-in-class performance, breadth of product offering and ongoing technological innovation.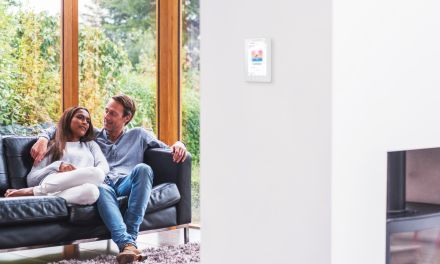 Bring your smart home dreams to fruition with one-touch control of your entire estate from an intuitive touch panel, custom-engraved keypad, smartphone or by voice activation. Crestron automation and control reveals your Boulder-area home or business' true potential with programmed scenes that instantly adjust your lights, shades, thermostat, audiovisual electronics, security system and more—all at the lift of a finger. Custom-tailored for any home, workplace and lifestyle in Colorado, Crestron is truly the pinnacle of invisible comfort and convenience and takes pride in designing and manufacturing their products in America. We are a proud Crestron dealer.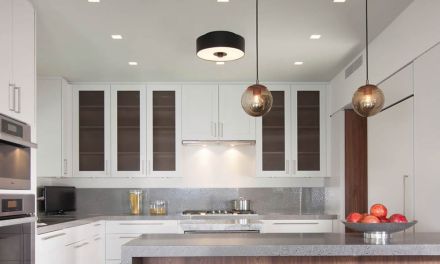 As the first home automation company to embrace mobile technology for control inside and outside the home, Savant is a leader in innovation, and we are a proud Savant dealer. The brand helps to cultivate the ultimate luxury lifestyle with personalized control of your entire Boulder-area home, business or yacht from an intuitive mobile app, high-resolution touchscreen, elegant remote or by voice activation. Savant offers any user the unparalleled convenience of controlling your lighting, climate, audio/video entertainment, pool and spa, security and more from a single platform no matter where you are. Set distinctive scenes that mold to your every mood and transform your home into a coveted entertainment hotspot at the touch of a button. Whatever you imagine, Savant can help make it a reality.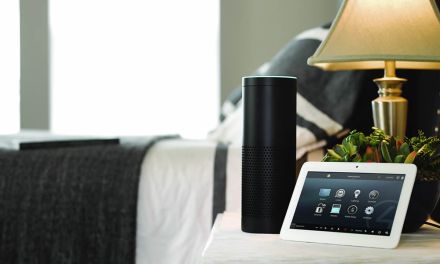 Bring your smart home dreams to fruition with one-touch control of your entire estate from an intuitive touch panel, custom-engraved keypad, smartphone or by voice activation. Control4 automation and control reveals your home or business' true potential with programmed scenes that instantly adjust your lights, shades, thermostat, audiovisual electronics, security system and more—all at the lift of a finger. Custom-tailored for any home, workplace and lifestyle, Control4 is truly the pinnacle of invisible comfort and convenience and takes pride in designing and manufacturing their products in America.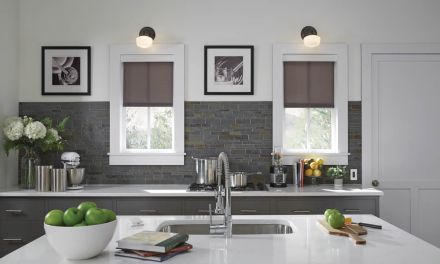 Inventors of the solid-state dimmer in 1959 and now holders of 2,700 worldwide patents, Lutron has expanded their product offering to more than 15,000 products. Lutron makes it possible to craft the perfect atmosphere at home or in the workplace to complement your day-to-night activities with personalized lighting and motorized shading control for enhanced comfort and productivity. Recall your favorite settings from a master keypad or remote to easily transform your environment with just a tap or set your lights and shades to adjust on their own so you can focus on the activity at hand. From the workplace to the home, Lutron provides sophisticated solutions for custom lighting and shading that operate seamlessly at your command.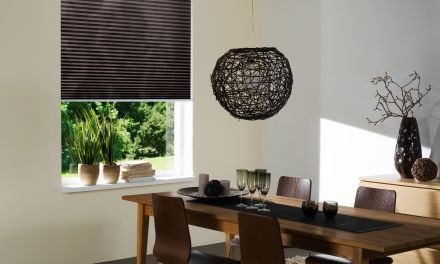 Enjoy a more comfortable environment while reducing your energy consumption with QMotion's advanced shading systems. Using a mobile app, voice commands or elegant keypads, open and close shades throughout your space for the ultimate comfort and efficiency. One of the industry leaders in motorized shades, QMotion helps residential and commercial spaces optimize their use of natural light. Electric shades open and close in unison with silent motors that won't interrupt your daily activities. Founder Willis Mullet instilled an expectation of uncompromising quality found in all of QMotion's products. Aesthetics never come second to Qmotion with slim brackets, decorative mounting options, and a wide range of fabric styles and colors. Transform your décor and lifestyle by integrating their cutting-edge automated shades.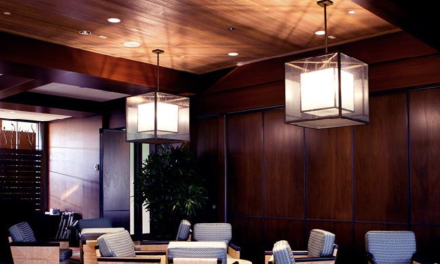 Specializing in smart home automation for luxury spaces, Vantage offers stunning one-touch interfaces available via dedicated touchpads or mobile apps. Through white-glove customer service and cutting-edge products, Vantage delivers a smart home experience tailored to high-end clients. Having over 30 years of experience in the luxury lighting and automation industries, their wide range of hardware and software strikes a balance between functionality and sophistication. Use their sleek Equinox widgets that offer easy access to shades, lighting, climate and personalized scenes. Add their elegant line of keypads with custom trips and finishes that blend in perfectly with your décor. Retain your favorite brands while upgrading your user experience through Vantage's partnership with companies like Sony, Honeywell and Philips Hue.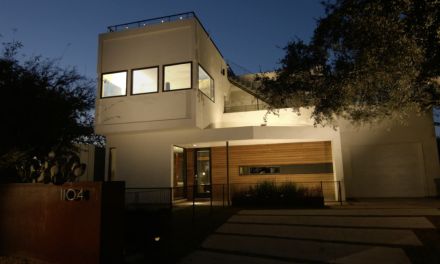 Introduce natural light into your spaces with low voltage, tunable LED lighting from Ketra. The Texas-based company was founded in 2009 and offers the world's most advanced lighting systems, drenching residential and commercial spaces in the widest range of pristine whites and vibrant colors from a single source. Conjure the warm glow of an incandescent, the cool of moonlight or effortlessly create your own colors with advanced Dynamic Spectrum control. Ketra not only adds beauty to your spaces but encourages improved productivity and relaxation with human-centric lighting that mimics the sun's rays. Command your Ketra light bulbs and fixtures from the convenience of your smartphone or wireless keypads or integrate Ketra with the rest of your smart home through the Lutron HomeWorks QS luxury automation system.
DMF designs and builds LED downlighting that sets the bar for flexibility, performance, and quality. Our in-house engineering team pushes the boundaries of lighting, constantly refining products and extending our modular system. Every DMF product strikes the perfect balance between performance and value that will endure for years to come.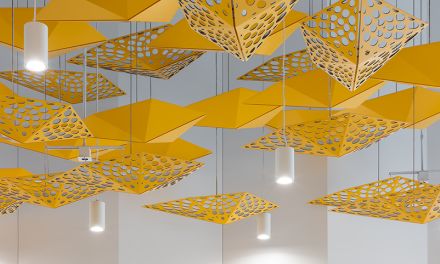 USAI Lighting is dedicated to staying ahead of the technology curve and effectively translating the needs of specifiers into forward thinking, high performing and beautiful lighting products. We believe that less is more and continue to develop small and compact cutting edge products that deliver increasing performance and energy savings - solving even the most complex challenges faced by specifiers today.
Whatever you're looking for, you'll find an Axis network camera to suit your needs. From robust outdoor cameras to discreet products for sensitive environments, we offer it all for your surveillance system. Our cameras provide excellent HDTV image quality regardless of lighting conditions and the size and characteristics of the monitored areas. And they do it while minimizing bandwidth and storage needs to help you save energy. Analytic applications developed by Axis and our partners transform our network cameras into business tools. They can alert you to developing situations and help you make smart decisions about operations and resource allocation. Data can also be integrated with your other systems.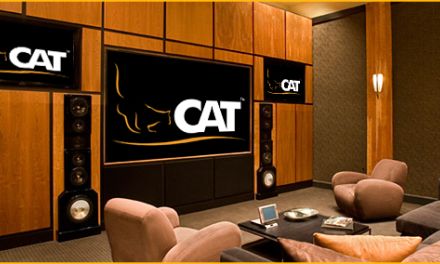 California Audio Technology (CAT) is a global engineering and custom audio manufacturing firm that is internationally recognized as the world's premier craftsmen of custom ultra-high-performance, hi-fi audio systems. Founded in 1990 and headquartered in Sacramento, CAT designs and manufactures personalized loudspeakers in virtually any shape, size and material for designers, builders, performing artists, producers and discerning homeowners worldwide. The award-winning audio manufacturer also offers amplifiers, digital signal processors and cables that are truly the cat's meow. The company's all-encompassing approach to custom, high-performance audio systems increases performance, reliability and ease of use, which explains why CAT audio systems can be found all over the globe, from elite recording studios to home theaters, outdoor venues, nightclubs, mega yachts, restaurants and beyond.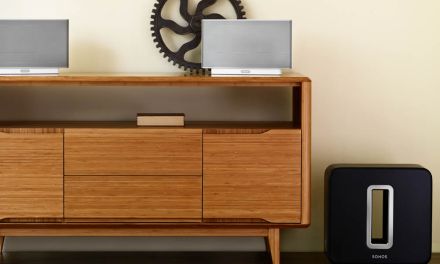 Sonos envelops every space of your home with brilliant audio, creating a soundscape you can easily customize to play what you want, where you want. With smart, wireless speakers for your music and cinema, Sonos expands crystal-clear audio anywhere you desire and connects to all your favorite media sources for easy, one-tap listening. Seamlessly command your speakers with voice activation or from your smart device of choice and rediscover your favorite music with a sound system that lets you listen your way in your Denver-area home or business.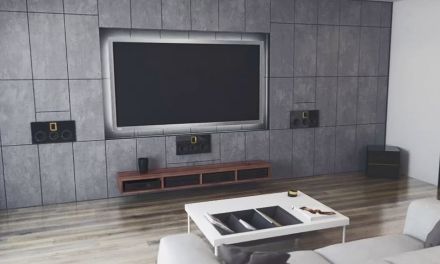 Since 2005, Steinway Lyngdorf has been driven by an all-consuming passion to create the finest products in the audio industry. These speakers and amplifiers are the only products that are qualified to be manufactured in partnership with American piano company Steinway & Sons. Steinway Lyngdorf is a visionary collaboration that marries Steinway & Sons' heritage and design with Steinway Lyngdorf's groundbreaking technologies and engineering to deliver high-performance digital audio systems for both music and movie connoisseurs. Headquartered in Denmark, Steinway Lyngdorf promises an extraordinary audio experience for even the most discerning audiophiles and musicians. Choose from elegantly designed free-standing speakers, surface-mount speakers and in-surface speakers that perfectly adapt to your environments for pure, uncompromised audio.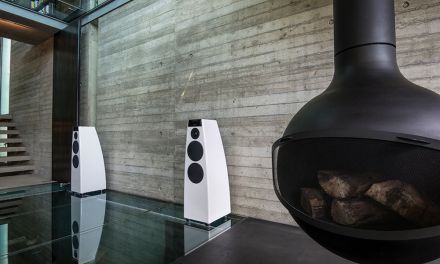 The engineers at Meridian Audio have set the industry standard for innovation and perfection, going beyond the ordinary with hi-fi home audio solutions designed to transport listeners into a new world or your favorite concert hall. Since Meridian Audio was founded in 1977, they've transformed the way people experience sound. From their flagship loudspeakers to their subtle in-wall applications, the British company offers the tools to craft immersive, high-performance sonic environments. With ongoing research of the psychology behind sound as well as the intricate science behind speaker design, Meridian Audio tailor their high-resolution solutions to each client. Their commitment to excellence every step of the way has made them the go-to partner for luxury brands across the globe, including Jaguar and Land Rover.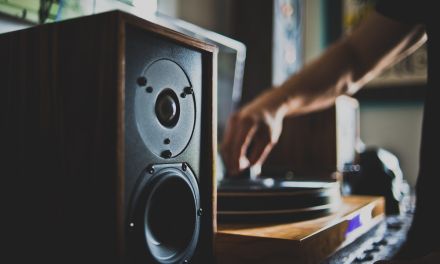 Enjoy personalized, American-made speakers and sound sculptures that look as beautiful as they sound when you choose Leon. Each audio solution is an elegant balance of stunning design and innovative technology, delicately manufactured in a way that helps reshape the way people experience culture. The Michigan-based manufacturer is widely known for their award-winning sound and unrivaled level of customization, building speakers by hand and to your exact specifications since 1995. Choose from their collection of custom soundbars, ceiling and wall speakers, outdoor speakers, and even elevate the design of your TV displays with Leon's handcrafted media décor products.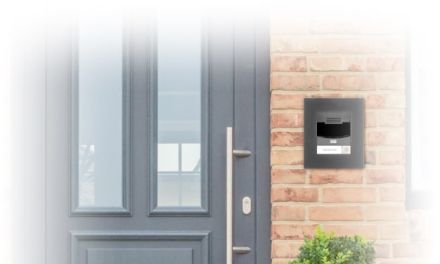 A stylish door intercom by 2N will always provide a proper welcome for your visitors. In addition to its modern design, created using extremely durable materials, you are sure to appreciate its unique functions. You will not only increase your home's security, but afford your loved ones a feeling of safety.
Established in the early 1980s, Southern California-based Dana Innovations is the parent company of Sonance, iPort and TRUFIG. Sonance specializes in designing high-quality audio systems for luxury homes and businesses that work in virtually any environment, from in-wall and in-ceiling to expansive outdoor landscapes and more. Enjoy sightless surround sound that immerses you into your favorite blockbuster film or musical soundtrack with discreet speaker solutions that complement any indoor décor or hide evenly throughout your gardens and foliage. With Sonance, delight in immaculate sound with minimal visual impact thanks to the beautiful blending of technology and aesthetics.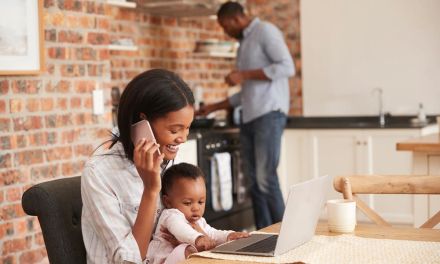 Founded in 2004, California-based Ruckus offers a complete line of high-performance network infrastructure, including wi-fi controllers, indoor and outdoor access points, wired Ethernet switches and more, for enterprise environments and service providers. Ruckus' deep history of and continued commitment to technical innovation ensures superior and ubiquitous connectivity for its customers. No matter the size of the project, Ruckus promises products that are readily available, flexible, and easy to use for unwavering connectivity in the most demanding environments. In addition to their world-leading network access infrastructure, Ruckus offers network security, detailed analytics, management software and award-winning customer support. When connectivity matters most, turn to Ruckus.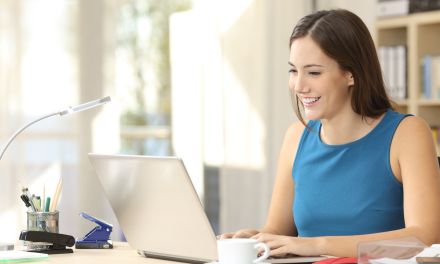 What started out as a response to a growing market trend, Access Networks evolved into the largest residential managed network service provider in America. After discovering that over-the-counter networking devices were no longer meeting the demands of the connected lifestyle, founder Hagai Feiner started Access Networks in 2003 to revolutionize connectivity in the home with intuitive enterprise-grade solutions. Today, Access Networks is the leading provider of advanced, enterprise-grade, plug-and-play networking solutions for the automated home. As the only residential network provider that uses true enterprise-grade networking equipment, Access Networks is dedicated to designing, deploying and maintaining a sophisticated and custom-tailored network that stays invisible while ensuring premium performance, reliability and unwavering security around the clock.
Founded by former Apple engineer Robert Pera in 2005, Ubiquiti is committed to connecting everyone to everything, everywhere. Ubiquiti develops high-performance networking product platforms ranging from long-range wireless equipment to reliable home routers, as well as software and internet services that transform organizations for the internet economy. A global leader in managed wi-fi systems, Ubiquiti networking solutions excel even in the most demanding of environments. Whether you're interested in high-capacity distributed internet access, unified IT solutions or next-gen consumer electronics for the home, you can expect superior performance, clever mechanical design and ease of use every time. Ubiquiti is headquartered in NYC but has several office locations all around the world.
Delight your senses with professional-grade home entertainment solutions designed to harmonize both picture and sound for a breathtaking, true-to-life experience. Unprecedented contrast, color and realism are made possible with Sony's proprietary technologies that also lead in pixel-by-pixel detail for texture you can practically feel. For over fifty years, we've been pushing the limits of TV picture quality. Now our expertise in mastering content creation with filmmakers and perfecting screens that replicate the creator's intent has come together in the illustrious MASTER Series TVs.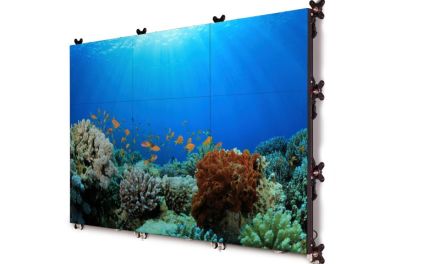 Imagine a way to see, sense, and share the intangible. It's what happens when big data becomes knowledge. When images become insight. And when experiences come to life. That's what Barco is all about. In a world where data and rich content are expanding exponentially, we empower you with impressive visualization and innovative collaboration solutions to help you make meaningful connections. For us, it's you – the customer - that counts. We help you achieve your goals, whether it's protecting the health and safety of millions, creating magical moments, or supporting people to work smarter together. We help you get the most out of what you do every day. So together, we create brighter outcomes, around the world.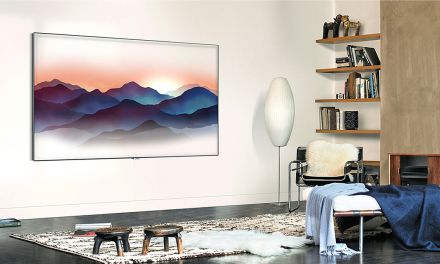 Elevate your expectations of home entertainment with Samsung's most innovative and advanced range of televisions that offer an impeccable visual and auditory experience for film and gaming enthusiasts alike. Samsung's proprietary Quantum Processor is the mastermind behind their unrivaled QLED 4K and 8K TVs that display a depth of detail, contrast and realism never seen before. Even when not in use, Samsung displays add beauty to your home by transforming into framed artwork or blending into the decorative pattern on your wall, elevating your space while turned on and off.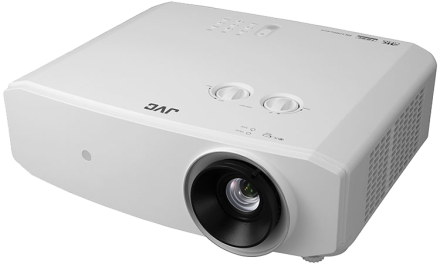 In consumer products, JVC offers high definition displays and home theater projectors, digital video camcorders, home theater systems, audio components and systems, portable audio products, digital storage devices, audio and video accessories and car audio/video products.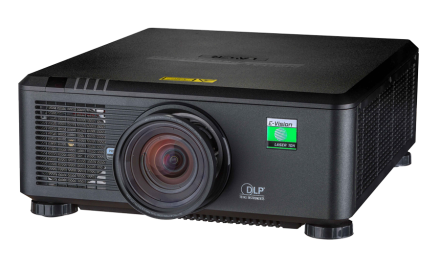 Craft the same immersive feel of the theater in your private cinema with a larger-than-life display made possible by world-leading Full HD and native 4K projectors that offer unsurpassed color and clarity on properly sized projection screens. Today's latest technologies ensure spectacular brightness and the highest-possible contrast ratio to bring unmatched viewing of movies, television, sports and gaming. The cost of home projectors can range from $2,000 to well over $75,000, and is dictated by the lenses, light generator, video processing and build quality. We work with every client to design the right hardware for their room application and budget.
Start Your Journey to Smarter Living
Connect with us to learn more about how these industry-leading brands work together to create your dream smart home or business.