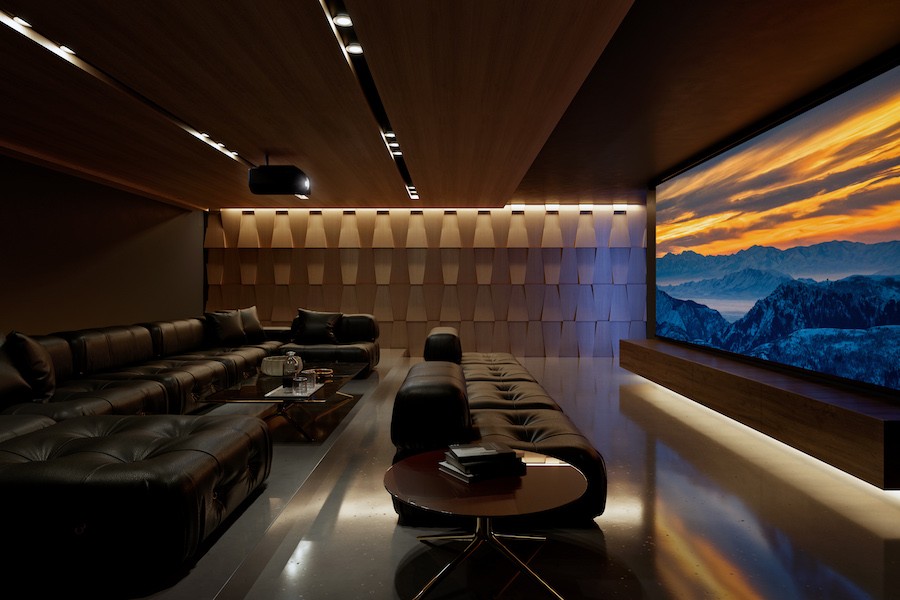 EVERY SEAT CAN BE THE BEST SEAT IN THE HOUSE
A home theater can be an oasis of escapist entertainment. When the room is dark, the screen is bright and commanding, and the sound is all around you, you can escape into the innermost parts of the story. It's easy to tune out the everyday stresses and strains, and you can be in another world for a while.
How do you create that level of immersion? A large screen is a given, but proper home theater design creates the comfort and aural ambiance necessary to complete the magic of being transported from your Vail, CO, home to another world. Let's explore solutions in audio and seating that make it possible.