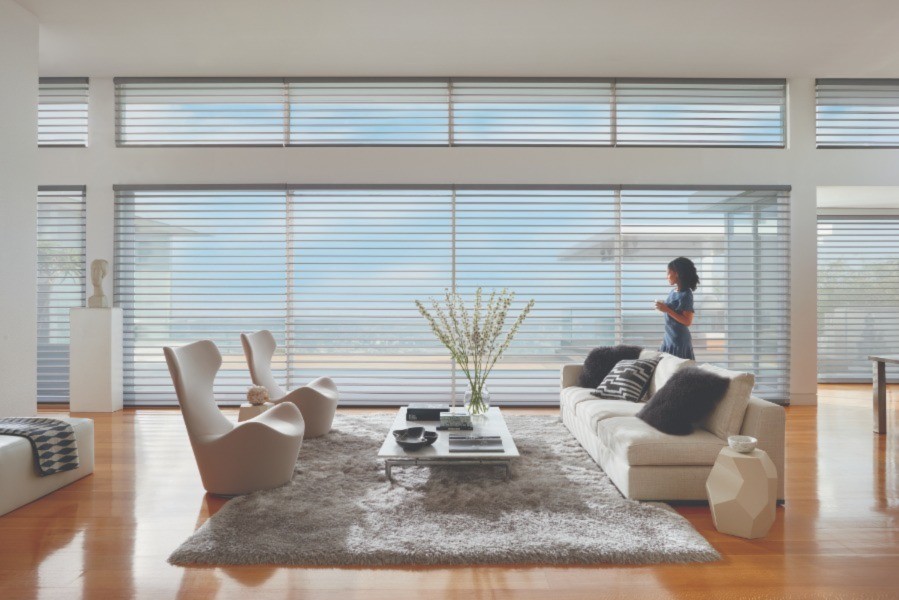 Bring Beauty and Elegance to Your Home with Motorized Window Coverings
Window coverings can bring incredible beauty and functionality to our homes, significantly changing how a room looks and feels. They can add a touch of elegance, a modernistic flair, or a whisp of sheer material designed to pay homage to the sun. 
They protect our fine art and furnishings from direct UV rays that fade hardwood floors, rugs, art, and photographs. They let the beauty of diffuse sunlight in, while providing privacy when evening falls. These window coverings play a significant role in our daily lives, yet we often take them for granted. Raising and lowering them throughout the day is more trouble than benefit, leaving many stationary. 
That's where motorized shades come in. These shades offer the same beauty and elegance along with automated and one-touch control. Tap an icon on a touchscreen and lower every shade in your home or in just one room. Tell the shades to lower by 50% in the living room, and it's done. Wake to shades that automatically rise with the first rays of the sun. Motorized window coverings make the tedious fun and managing daylight effortless. 
Are you ready to create unrivaled ease of living while adding beauty and elegance to your Denver, CO, home? Let's explore the many benefits motorized shades provide.