Get to Know Control4 with #C4Yourself November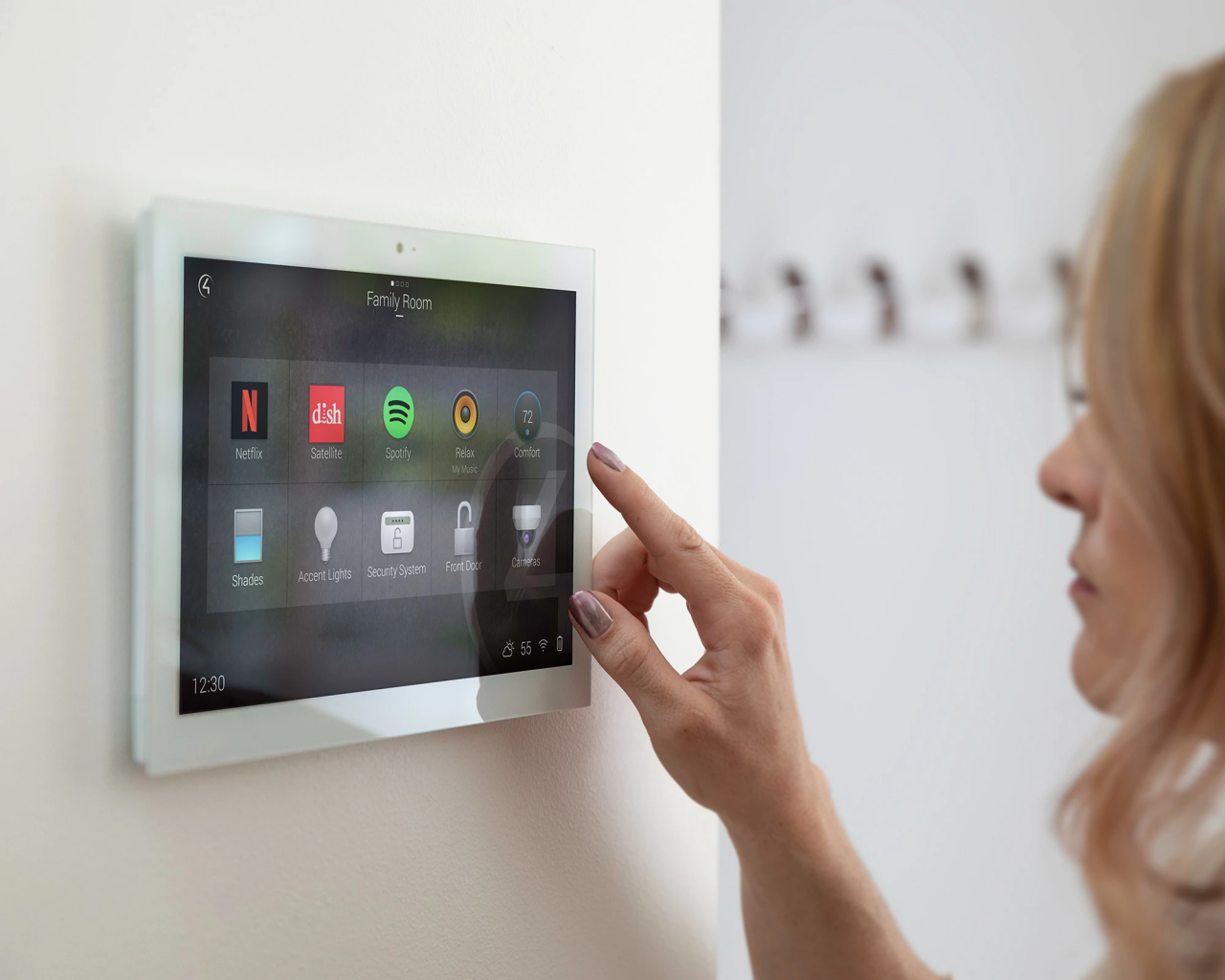 Explore Smart Home Technology from a Control4 Dealer
Are you ready to elevate your Colorado home with the magic of Control4? Control4 isn't something you can find at big box stores like Target or Wal-Mart. No, it's for a sophisticated smart home that connects all your lighting, audio, video, and temperature controls into one system. If you're new to home automation and would like to see how it works, you're in luck.
All November, we'll be hosting online and in-person #C4Yourself events from our Denver headquarters. You'll explore what Control4 does and learn about new products from the smart home brand. Connect with us to schedule your #C4Yourself session with a Control4 dealer at Aurum, and you'll be entered to win a free Chime Video Doorbell!
SEE ALSO: What Is 2-Channel Audio, Anyway?
Is Control4 Right for Me?
There are countless ways Control4 enhances daily life. By syncing all your technology to one system, you'll control rooms and floors from a few taps on the Control4 app. Accentuate your interior design with smart lighting and shading, adjusting your bulbs' brightness and color temperature throughout the day. Set up your home theater in one press of a button. And become the world's best host by integrating your home's speakers and screens, creating the perfect party vibes in seconds.
New from Control4
Chime Video Doorbell
You may have heard of other video doorbells before, but Chime doorbell was specifically built to integrate into a smart home system. If someone arrives on your front steps, you'll receive an alert on your phone from Chime. From there, you can communicate through the intercom with your guest and remotely unlock and lock the front door through the same Control4 app.
New Red Neeo Remote
While the Control4 app is incredibly intuitive to use, sometimes you want the simple convenience of a remote control. But you don't have to worry about adding another remote to the confusing pile on your couch. The Neeo remote consolidates all your technology into one remote with a high-resolution three-inch touchscreen and ergonomic hard buttons.
Your Blu-ray player, TV, streaming services, speakers, and even lighting can be controlled through Neeo. Control4 just revealed its new red-hot color, which joins the existing matte gray and black models.
T4 Series Touchscreen
Maybe you'd like a larger screen to manage your Denver smart home. C4's new T4 Series Touchscreens reflect your technology's status in real-time, with icons that display which lights are on, which doors are unlocked, what music is playing, etc. Mount the touchscreens on your rooms' walls so you can swiftly tap and go to change the song, lower the temperature, or turn on a fan. It's all in your hands with Control4.
Join Us for #C4Yourself
For November, we'll be sharing informational sessions to demonstrate all you can do with Control4 and their new products. Plus, you could win a free Chime Video Doorbell just for joining us! Contact us here or message a member of our chat below to sign up!