How Does Smart Lighting Control Improve LED Performance?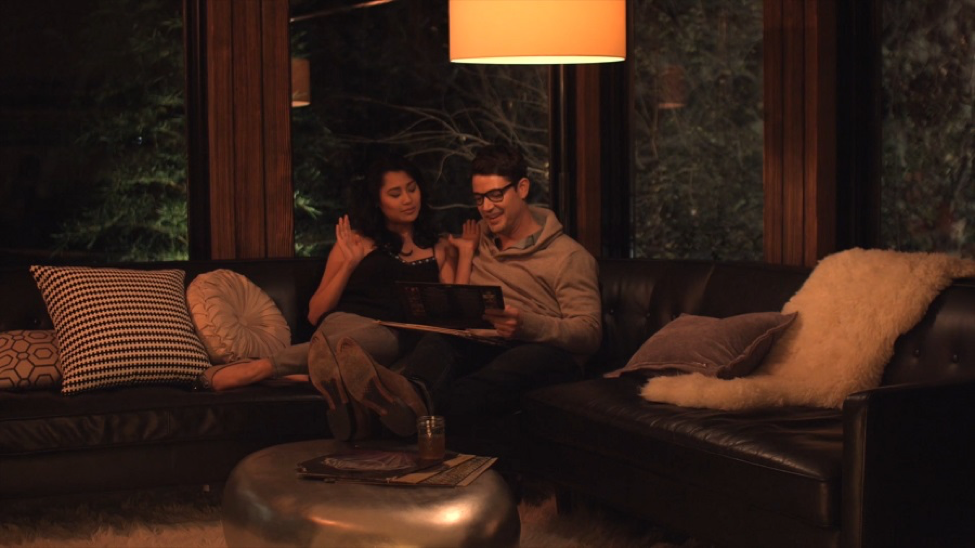 Lutron and Ketra simplify LED control for a more beautiful, comfortable, and efficient household.
Thanks to the Mile High Tree in downtown Denver, the city is bringing holiday joy to citizens with the power of light. The choreographed display is a festive treat for many residents experiencing a different kind of winter this year.
And there's no reason you can't do the same! Advances in fixtures and smart lighting control have revolutionized the way homeowners interact with and enjoy their properties. Energy management, comfort, and beauty have never been easier to achieve than with the latest lighting systems from Lutron and Ketra.
By upgrading with LED lights and centralizing control with a smart system, lighting doesn't just become more straightforward. You'll join other homeowners who've leaped into the next generation of technology, thanks to efficient, long-lasting fixtures, intuitive control, and new developments in dimming.  
Still haven't decided to upgrade your lighting system? Here are four facts that might change your mind.
See Also: HOW LUTRON LIGHTING CONTROL PROMOTES WELLNESS
LED Is Expanding Rapidly
When you hear about "revolutionary" technology, it's easy to turn up your nose. The HD DVDs and Google Glass in your closet can attest to that. But LED lighting is different. It's one of the most rapidly adopted technologies in recent memory.
According to the Low Carbon Economy Report, LED is growing faster than many other recent "revolutionary" technologies, like solar energy and hybrid cars. This means it's likely that you've seen friends and neighbors who are already enjoying the benefits.
LED Make a Difference
Additionally, if going green is important to you, upgrading with LED is much more than an empty gesture. As stated in the Energy Savings Forecast Report, LED lighting will have saved 890 billion dollars in the US by 2035. You can be part of the change as well.
But you'll also see the benefits in your day to day usage. LED fixtures can last up to 25 times longer than traditional incandescent bulbs, and they can save you up to 80 percent on costs over ten years, according to USA Today.
Smart Control Adds Value
More efficient energy usage also contributes to increased home value. LED fixtures are long-lasting devices that lower your home's operating costs, so it becomes much more desirable on the market.
And while adding an LED lighting system to your home will instantly save your money and operate efficiently. By combining them with advanced smart control, you can increase your property value even more!
According to VentureBeat, more than 80 percent of homeowners already familiar with smart home devices would pay more for an already connected property. With an estimated 175 million smart homes in the world, that number will only grow over time.
Ketra Improves LED
Some homeowners resist the idea of upgrading because they think LED light is unappealing. The white light they give off is too off-putting, unflattering, and cold-looking. It's a common problem and one that smart lighting control leader Lutron has solved.
Ketra tunable lighting is designed to promote wellness within the household. By automatically adjusting to match your circadian rhythms, the system helps you feel better throughout the day, more active in the daytime, ready for rest in the evening.
But to achieve the effect, Ketra had to tackle another problem: warm dimming. LEDs historically have dimmed to a dull gray, reducing the beauty of the light. But Ketra's approach is different. Their Dynamic Spectrum solution combines red, green, and blue primary light sources with phosphor-converted LED to create a natural warm dim.
In other words, Ketra LEDs dim like traditional incandescent lights -- without the drawbacks.
Get More from Aurum
Aurum is your local leader for lighting upgrades, smart control, and technology integration. Our experienced staff guides you through the entire upgrade process so that you can enjoy the convenience, control, and fun of automation throughout your entire property.
If you want to get more great content from us, click here to sign up for our free monthly newsletter. You'll receive news, information, tips, and more directly in your inbox!
And if you need answers right away, we're here! Click the box in the bottom left corner of your screen or call 303.558.9050 today!