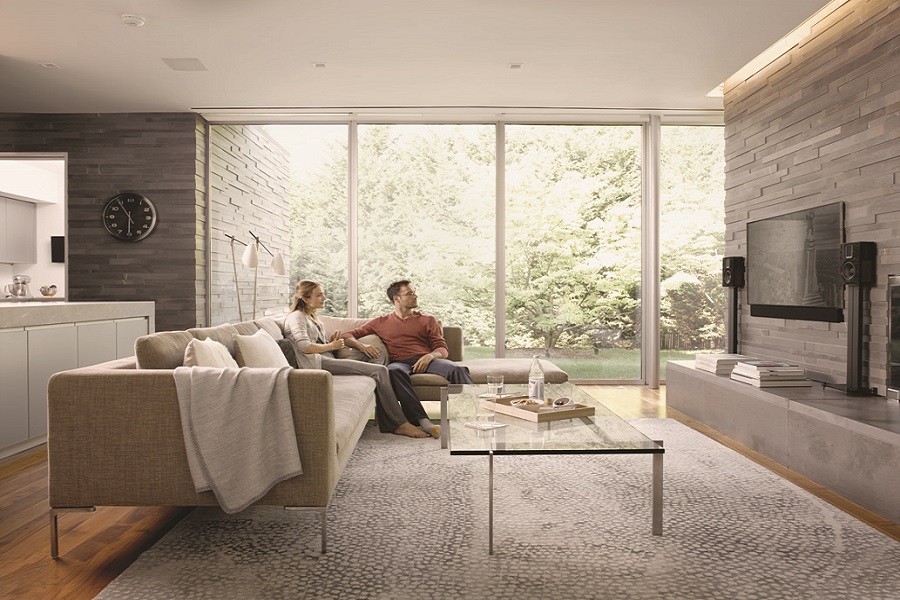 LEARN HOW THE PREMIER NAME IN HOME AUTOMATION AND AURUM DELIVER MUSIC THROUGHOUT YOUR HOME
Savant automation is known for its innovative and intuitive smart home control technology. The platform incorporates thousands of partner products, from lighting and shades to climate control and home entertainment. 
In addition to all the devices you can control with Savant, music is central to your "smart lifestyle" at home. Music has the power to inspire, motivate, and comfort you throughout the day. It brings your home to life just as tunable lighting influences the ambiance, mood, and general demeanor. Savant's clever audio solutions combine modern distribution and control with audiophile quality. 
Are you ready to make your Cherry Hills, CO, home more musical and experiential? Read below to learn more about home audio and how Aurum, a Savant dealer, can make it possible for you.