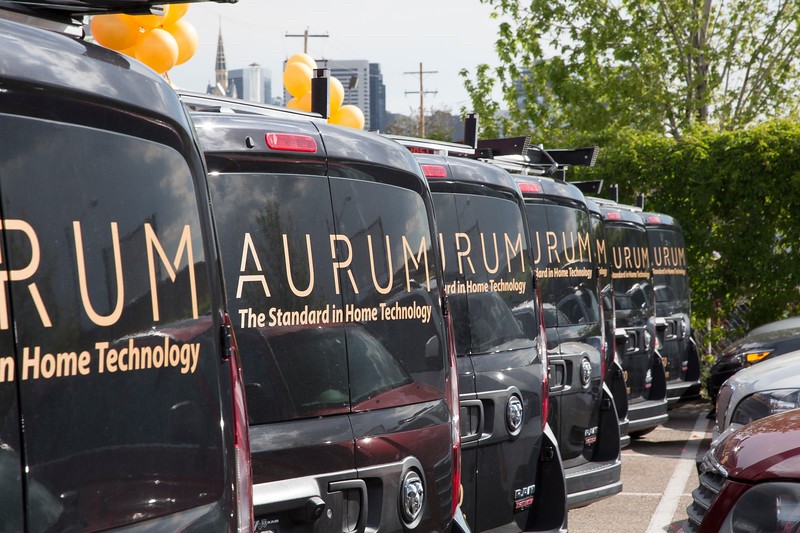 In this age of iPhones, Alexa and Nest, modern home design has moved beyond appearances to incorporating innovative technology. Aurum elevates homes to the next level by creating design-centric spaces that integrate sophistication and uncompromising quality with the gold standard in home technology.
Our solutions turn up the volume on entertainment, encourage family time, create ambiance, and offer security and peace of mind. We bring comfort, ease, craftsmanship and service to discerning homeowners, creating an environment that is as remarkable as the people who inhabit it.
The Aurum Difference
Formed in 2016, Aurum has quickly become one of the most trusted names in home technology. Our goal is to create technology solutions that enhance design and never distract from it, while making homeowners' lives comfortable and convenient.
At our 4,500-square-foot showroom in Denver, we've created a space that feels like a luxury urban loft to inspire homeowners, interior designers and architects alike when they visit. In addition to providing inspiration, our showroom also functions as a premier event space that invites guests to discover integrated technology and home automation that is both comfortable and exquisitely designed.