Take Your Home-Build Projects to the Next Level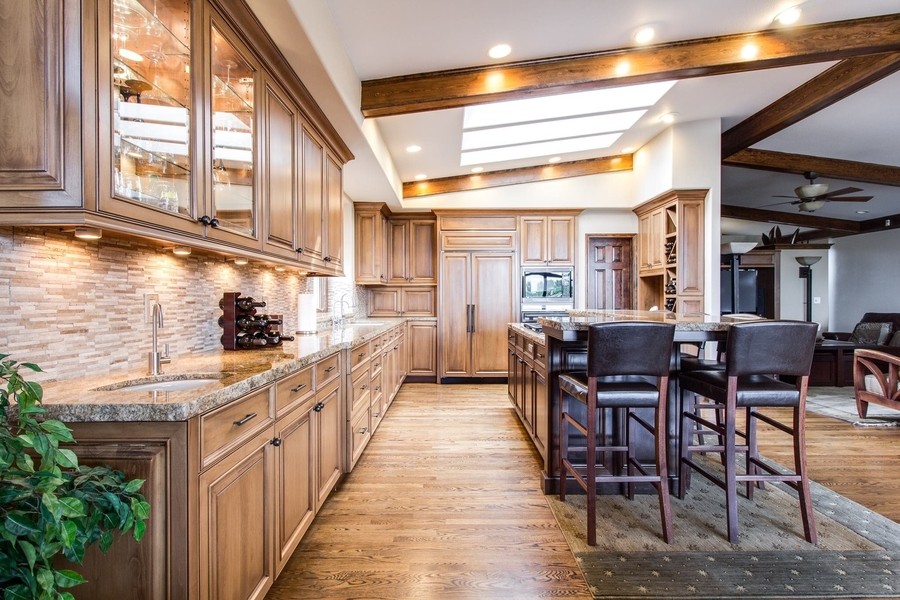 Discover Why Aurum is the

 Perfect 

Partner for

 Your Architectural Design Project
What makes a house a home? As a home builder or architect, you know the answer. Customization! Your client wants a home that is uniquely theirs – not a cookie-cutter house that looks like every other one on the block. That's why you go out of your way to ensure a well-built and custom-designed home that meets their wants and wishes. But what happens when your clients want smart technology in their homes: smart lighting control, whole-home audio, or a high-end home theater?  
Aurum is the answer! We have been a smart home integrator in Denver, CO, for many years and are highly experienced in designing, installing, and customizing a myriad of smart home systems. Our goal is the same as yours – to give our clients' homes the impressive appearance and functionality they want. Partner with us, and we'll make your home build or architectural design project job easier and your clients more satisfied.  
Keep reading to learn about the three top technologies we install.  
SEE ALSO: The Aurum Difference: Collaboration / Our Process 
Total Smart Home Control
Let's start with the most important system: smart home automation. If your client wants a robust automation system – one that allows seamless control of every technology in their homes with the tap of an icon or by voice control – then it's ideal to work with an integrator before beginning the architectural design process. Otherwise, you'll need to correct mistakes in your renderings and blueprints or (even worse) areas you've already built.  
Aurum collaborates with your design-build company or architecture firm from square one. We understand the key to building a smart home begins at the early planning stages. Whether your client wants motorized shades or a home with integrated technology, our project manager stays with you throughout the life of your project to ensure everything goes as planned.  
In addition to being experienced, we are also innovators. When called for, we seamlessly adapt our plans if project modifications are required. Most importantly, we pride ourselves on creating stunning, state-of-the-art spaces where beautiful form meets convenient function. Our primary goal is to ensure you and your clients are pleased with the finished product.  
Add Ambiance with Smart 
Lighting
One of the most popular smart home technologies is lighting control. Homeowners enjoy being able to adjust the color, hue, and illumination of any lighting system throughout their homes – just by using their tablets, phones, or voice. With a custom-designed system by Lutron, your clients effectively elevate the ambiance of every room. Likewise, they enjoy a lighting system that can even operate by itself: turning on when they arrive home, changing colors throughout the day to sync with the body's natural circadian rhythm, and illuminating in the morning to help them ease into their day.  
At Aurum, we design and install a wide variety of lighting control systems and fixtures for home theaters, outdoor areas, kitchens, living rooms, bathrooms, and any other room in the house. By integrating the lighting with a Control4, Crestron, or Savant system, we ensure your clients always enjoy seamless control of every light in their homes. 
The Sights and Sounds of Home Audio and Video 
Home entertainment is the focal point of many homes. Whether that means enjoying a movie in the home theater, listening to a favorite playlist in a media room, or soaking up the sounds of a whole-home audio system, your clients crave entertainment. It brings more enjoyment to their lives. So, in addition to putting smart lighting and smart home control in your homes, why not add some music and video?  
For instance, a high-end home theater offers the perfect place to escape from the world for a while. Your clients are sure to fall in love with their homes when they step into their new private cinemas – with luxury seats from Fortress, a brilliant display on the big screen (cast by a Sony laser projector), and an amazing surround sound system with speakers from Steinway Lyngdorf. Add to that smart lighting and smart climate control, and you give them an experience that's better than the movie theaters. 
But 
Wait! There's More!
We could say much more about smart home integration and how we can serve your design-build firm. But it would take many blogs to do it! We invite you to browse our published articles and use the search feature to discover more topics that interest you.  
Would you like to partner with Aurum for your next project? It's easy to get started. Call us at 303.558.9050 or visit our online contact page to schedule a consultation. We look forward to working with you!