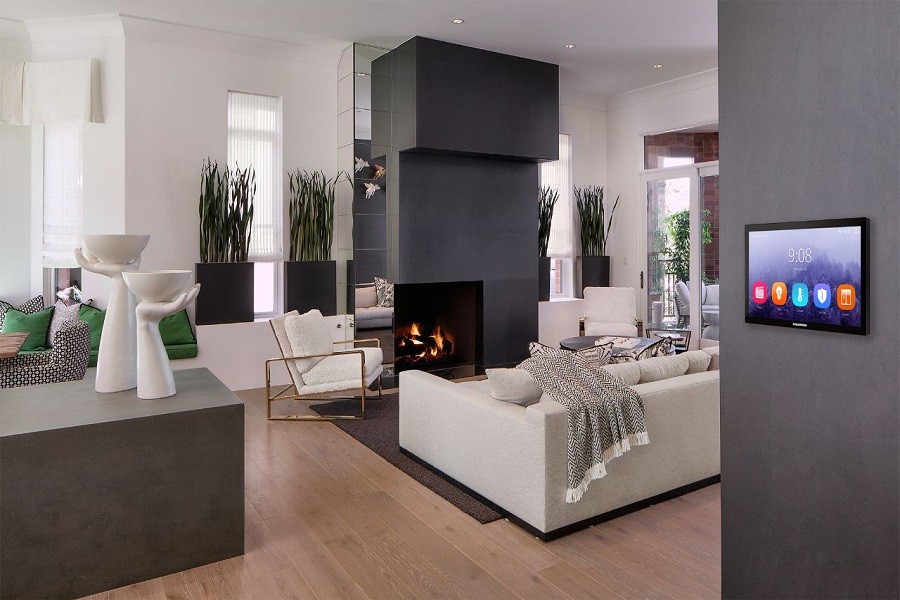 LEARN HOW WORKING WITH A CRESTRON DEALER IMPROVES HOME AND YOUR LIFESTYLE
When you want the ultimate luxury and convenience for your home, turning to a Crestron dealer is natural. Home automation touches every aspect of your day, and you want a system that understands your lifestyle. So whether you are enjoying a movie in your home theater, relaxing in the spa, or working remotely, Crestron enhances every aspect.
Imagine living with a system that anticipates your every need. Rise in the morning with motorized shades, gently letting in the sun while your television switches on your favorite channel. Through the day, your lights transition with you, starting off soft, filling the afternoon with light that energizes you, then ending with warm hues to ease you into sleep. From wellness to entertainment, a smart home should fit with you.
Are you intrigued by what the ultimate home automation system can do for you and your Vail, CO home? Then, continue reading to find out more!