The Importance of High-End Sound with Your Home Theater Installation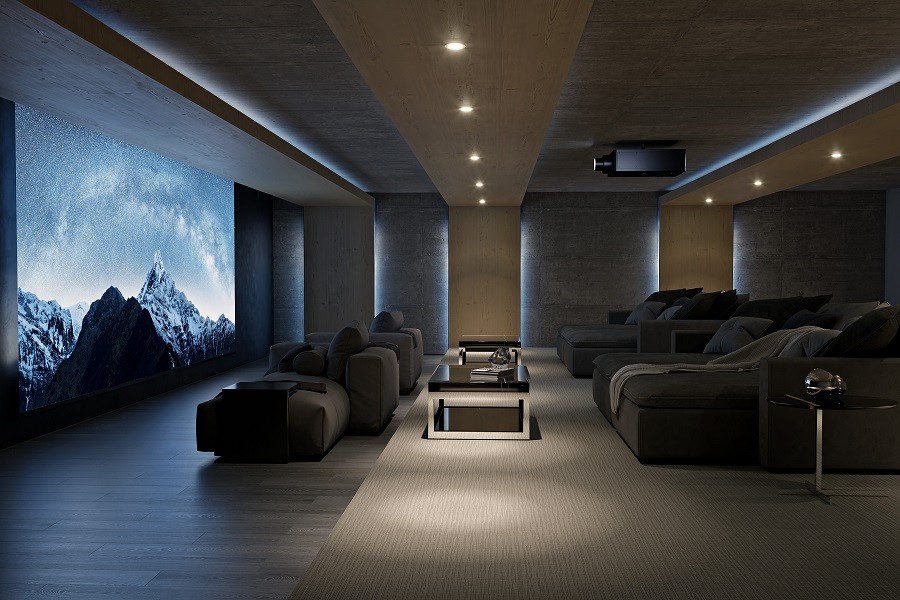 Discover How a Premier Installer Uses Sound to Create an Unparalleled Movie Experience
Science shows us that sound has an indelible effect on our lives, creating closer connections with those around us and inspiring creativity. In a home theater installation, the audio soundtrack holds great power, invoking pathos, comfort, and anticipation; even the quiet parts hold sway. 
It was not always this way. The first few decades of movies were silent, with most giving credit to 1927's The Jazz singer as the first actual 'talkie.' Yet, the remarkable William Dickson, who worked with Thomas Edison, sought a way to create a more robust story connection. He is thought to have made a synchronized audio element as far back as 1889. It was all in an effort to make movies more real-to-life and immersive.
Do you desire truly immersive movie moments in your home in Boulder, CO? Continue reading below to find out more!
SEE ALSO: Create Balance And Beauty In Your Home With A Lutron Lighting System
The Shape of Sound
Even with the high-end speakers, the construct of a room can color the results, changing how sound waves bounce off of hard surfaces. In an untreated room, your soundtracks come out tinny and indistinct, with muddy and blurred speech. 
Sound panels allow redirecting or absorbing sound that 'tunes the room,' turning an okay home theater space into a stunning venue. When distractions are removed, you can be transported into the story on screen. The decorative panels absorb conversations, preventing the dreaded Lombard effect, which is the involuntary tendency of people increasing their vocal effort when speaking around loud noises. 
Multidimensional Multiverses
A home theater is incomplete without the inclusion of a multidimensional sound system. It is the critical element that pulls you into the action and plucks at your heartstrings. The genre-breaking actor/director Larry Fessenden encapsulates this perfectly, stating: " Sound and sound design has always been very important to my approach to film because it is a more subversive and allusive aspect of the medium."
When watching a film, you want to be immersed in the story, blending and bending the proverbial fourth wall, casting aside passivity and making you an active participant. At Aurum, we implement surround sound platforms like THX, Dolby DTS, and the astounding Dolby Atmos to generate multidimensional sound fields that tease your brain into sensing depth, width, height, and direction. Our professionally installed and calibrated audio system makes the story on-screen experiential. 
Audio That Accentuates
At Aurum, we are passionate about creating unparalleled entertainment experiences for your luxury home. Are you looking for a premier integrator who understands the importance of excellence? Start the conversation by calling us at 303-558-9050 or filling out our contact form. We look forward to working with you!