3 Benefits of Home Theater Systems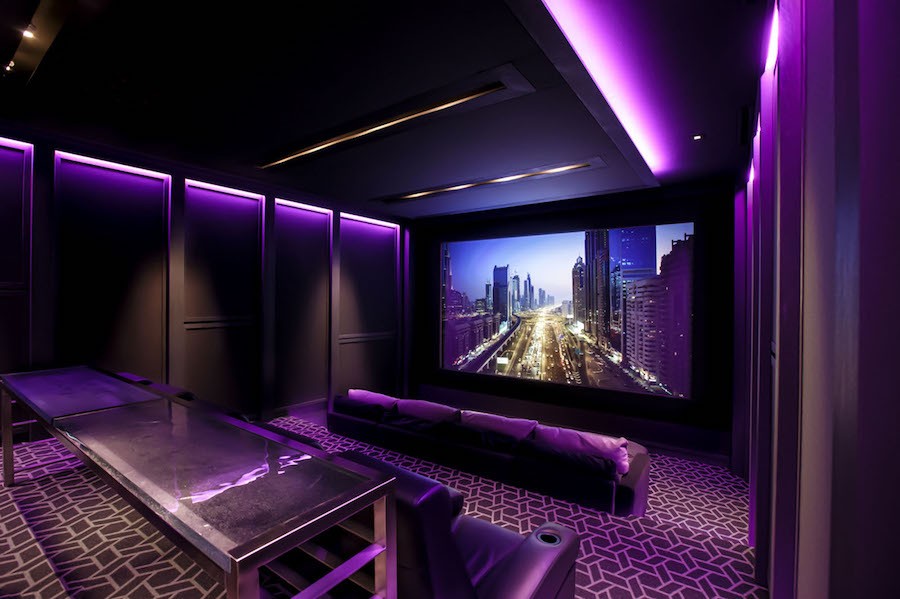 Watch Movies Like Never Before in Your Very Own Home
Filmmaking has come a long way in recent years. Unlike decades ago, when you sit in a movie theater to watch a film, the picture is crisper than ever, with jaw-dropping special effects and CGI. As movie-making technology has advanced, so has movie-watching technology, such as TVs and projectors. Many people believe that the movie theater is the best place to watch the next blockbuster hit, with its plush seats, bone-rattling surround sound, and larger-than-life screens.
However, did you know you can create an even better viewing experience right in your Denver, CO, home? That's the beauty of home theater systems. You'll get a one-of-a-kind cinematic experience without leaving your home. Keep reading to learn more about the benefits of a custom theater.
SEE ALSO: Create a Cinema Experience Crafted to Your Desires
1. A Room for Premium Displays
If you want a display in a living room or other multi-functional space, you may only have space for a standard-sized TV. But in a home theater, you can typically devote an entire wall to your display. That also means you aren't just limited to a TV - like the incredible OLED TVs on the market today. You could install a premium projector and projection screen for a true movie-like picture.
And did you know that most movie theater screens are only 2K (1080P) and sometimes 4K? Today, most TVs and projectors available for home theaters are 4K or more! That means there are more pixels on your screen, allowing your display to make colors brighter and highlight small details. So a home theater provides you with a screen that is even crisper than a movie theater.
2. Perfectly Engineered Surround Sound
Don't worry! You won't be relying on your display's speakers for audio in your theater. There are many top-name brands that create speakers specifically made for premium home theater audio, such as California Audio Technology (CAT) and Steinway Lyngdorf. 
You can choose between mounted speakers, towers, or in-wall and in-ceiling speakers. Whatever you want, the team at Aurum will ensure they are perfectly placed and calibrated to give you evenly distributed, truly immersive surround sounds.
3. Private and Personal
Have you ever gone to a movie theater and had someone kick the back of your chair the whole time? Or how about the person who won't stop talking the entire film? Movie theaters are great, but you can't always control who else will be in the theater with you.
That's not the case with a home theater. In your theater, it'll only be you, your family, friends, or whoever else you invite in. You'll be completely in control of the environment and won't have to worry about being interrupted by anyone except your family and friends. Luxury theater seats, incredible audio and video, customized lighting, and complete control at your fingertips! What could be better than that?  
Homeowners love the captivating experience that Aurum-installed home theater systems can provide. If you're ready to start the design process, or have any questions, contact Aurum today! With our technical expertise and partnerships with premium AV brands, we'll provide a state-of-the-art theater in your home in Denver, CO.