Hear More Of The Music With A High-End Audio System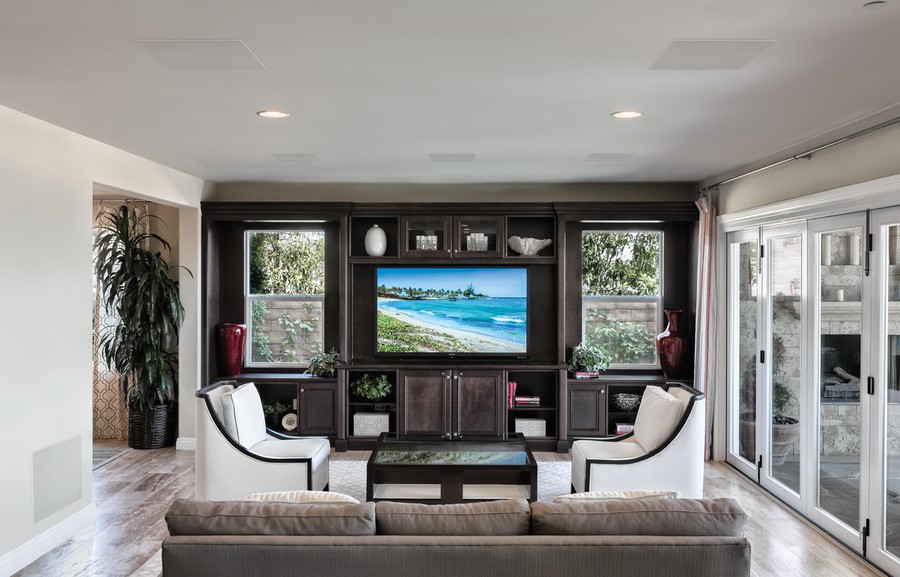 Audiophile Quality Speakers From Sonance and James Loudspeaker Provide Stunning Audio Reproduction For Your Home
Music is found in all human cultures and is believed to be an innate part of our biology, not just culture. Research has shown that the simple act of listening to music stimulates all areas of the brain. The brain regions most affected are those associated with logic, language, pleasure, and dopamine production.
The deep connection we hold with music your home deserves high-end audio that respects the emotional relationship. Whether you are playing songs throughout the house or entranced by a movie in your private cinema, you want speakers that deliver sonically accurate audio. Sonance designs systems for luxury homes like yours to provide audiophile-quality in nearly any environment. 
Are you intrigued by how high-end audio can change how you hear music and movies in your Denver CO smart home? Read more below to find out.
See Also: Enterprise Vs. Consumer Grade Networking: What's The Difference?
Let The Music Move You
Music provides the soundtrack to your life, creating energy to keep you moving throughout the day or make a mellow atmosphere as the day winds down. Send music to the whole house or just a few rooms; you can set the mood and ambiance with the touch of a button or the sound of your voice. Dance in the den or add some spice to the backyard barbeque; you decide where the music will move you.
Sonance was started because its founders believed that music should be heard, not seen with speakers that disappear into the architecture. The architectural series combines unparalleled performance with bezel-less grills that vanish into the ceiling surface. The finished installation is about the size of a small downlight, furnishing you with coverage and precise sound reproduction leaving continuous sightlines. Play high-definition formats such as MQA and FLACC format streaming platforms like TIDAL, Spotify, Deezer, and more, never missing an instrument or note.
More Immersive Movies
A legendary director once said that a great movie's storyline should be understood without audio. While this tenant of filmmaking may be true, it is the audio that makes a movie an immersive experience. The multidimensional sound field created by surround sound places dialog, effects, ambient sound where our brains expect them to be. This mixture of nuance blurs the line between reality and the action on the screen.
James Loudspeaker, acquired by Sonance in 2019, and their BE Reference Series are exceptionally well suited for the home theater. The speakers are handcrafted from solid blocks of aluminum to create a beautiful, acoustically inert cabinet delivering stunningly accurate sound with no unwanted artifacts or colorations. The loudspeakers create a lifelike soundstage with an ultra-wide dispersion and virtually no distortion.
A Better Sounding Home
Make the most of your music and movie experiences with superior sound reproduction with high-end audio speakers. Are you ready to hear what you have been missing?
Call us at 305-558-9050 or fill out our contact form for a no-obligation consultation.  We look forward to working with you!