Make Your Home Ready For Summer Fun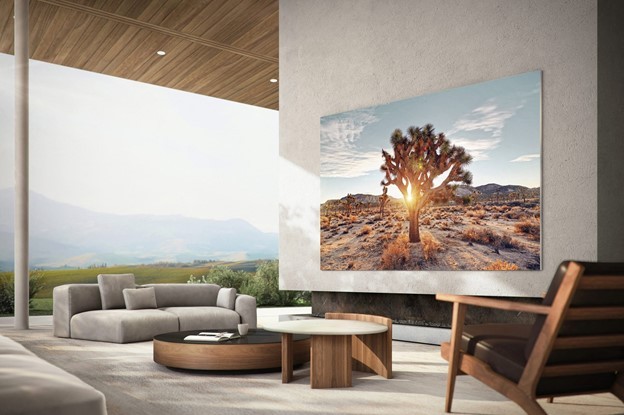 An Outdoor Entertainment System Makes Your Backyard the Best Room In The House 
Summer is coming, and with it, the opportunity to add outdoor entertainment. The seasonal chance to expand your living space beyond the confines of your home provides a sense of release. The ability to entertain in your backyard is one of the great pleasures of homeownership, but you do not have to leave the luxury of your smart home behind when you step outside.  
This year is especially exciting as we start celebrating family functions and game-day get-togethers once again. Just because you are outdoors does not mean you have to sacrifice your audio, video, and lighting quality. And high-definition 8K video and immersive sound will make outside the best room in the house.  
Now is the time to get your Boulder, CO, home ready for summer! To discover your options, read more below.  
See Also: 4 Reasons To Upgrade To Smart Motorized Shades  
Media, Moved Outdoors
The outdoors makes everything better, from watching a movie under the stars to gathering the gang to enjoy the game. The food tastes better, the conversations more engaging, and the drinks quench your thirst more satisfactorily. Bringing your audio and video outdoors involves more than just moving a television outside. You expect the best from your home theater installation; why not expand to your outdoor spaces as well? 
Setting up a television outdoors presents several challenges when considering the effect of elements on your viewing and the equipment. The average high-definition TV operates in a relatively low ambient light environment, where you can easily lower your motorized shades if the sun is too bright. We offer specialized outdoor monitors that are up to six times brighter, ensuring the image is detailed and clear regardless of the weather. The TV's housing and screen are built to resist fading and burnishing, keeping the units looking attractive and well maintained for years. Whether you are adding a monitor above the patio bar or up to a 72" screen by the fireplace, there is a size to fit your need and desire.  
Surrounded By Sound 
It goes without saying that better sound makes for better entertainment. In the same way, your whole-home audio system speakers are designed to disappear into the walls; outdoor speakers are to be heard, not seen. Listen to high-definition audio reproduction that will withstand years of use and the elements.  
Sound is tricky outdoors, with fewer obstructions or surfaces to bounce off of, so getting even coverage requires a keen ear for detail. You want zones of audio that balance the space they are in without overlap. Keep the kids enjoying the pool, entice folks to dance on the lawn or create a feeling of being at the stadium. Our expert team works closely with you and your family to deliver music the makes an impact without excessive volume or distortion.  
Illumination Stimulation 
Lighting does more than guide our way in the dark. While its practical purpose is beneficial, illumination of your yard and exterior properties invokes a sense of ambiance and mood. Let the 'automation start with a soft glow as the sun sets, then create dramatic backdrops for your evening. You can set lights to silhouette topiary and boundaries, accent trees for highlighting shadows, or simulate moonlight from above without blotting out the stars.  
Introduce color as the night progresses to build anticipation for the next course or create more fun in the pool. Keep the good feelings and energy as it gets later by introducing red, yellow, and greens. When it is time to relax, try adding mellow blues and violets to instill a feeling of tranquility and balance.  
Get Ready Now
The best part of outdoor entertaining is fast approaching. Start the season off with great amenities that surpass your expectations. Call us at 305-558-9050 or fill out our contact form for a no-obligation consultation. We look forward to working with you!